I disagree with most of his views but I choose to listen because firstly I am not one for echo chambers
As the season of sharing and caring with the ones you love… or even things you love, comes to an end, it is time to reflect and look forwards… That is why I am sharing my top 10 podcasts I think you should subscribe to in 2018… Nice!
First a quick update on Humble Talk Podcast. Season 1, ala 2017 was good but it could have been better. 10 proper episodes published, with 7 episodes unreleased and 6 Short Stories also unreleased. The image of the guest is important to me so I only release once I have the image. The unreleased recordings did not take place in the studio, meaning I was not able to capture the photographs of the guests and getting the guest to come back to the studio has been proving difficult. We all have lives to live.
Let's call this year, 2018, as Season 2. With the site up and running we shall aim to release an episode on average once a week with episodes of Short Stories from our guest during the week to feed your appetite.
Without further ado here is my list:
I have been listening to this podcast for the last hmmmm 10 years now and eagerly await every episode. Each new episode is a journey and 8/10 times my mind is opened and learn something new about the world we live in today. Make sure it is on your list
Been a fan from the very beginning. Yes, you could say how hard it is to take clips from late night shows and put the best bits in a podcast but it is evident that a ridiculous amount of work goes into each episode with a narrative meticulously thought, planned and delivered to the highest degree. Some may say the episodes are long, however to me it isn't long enough, keep them coming.
NPR and the BBC is likely to feature in this list, not because I like publically funded organisations, but because they make great well thought out content. They are huge institution with their credibility is at stake so research is key. This American life has been a staple of my podcast diet since 2010 after a recommendation from a friend. It covers various topics split into different acts and every week its different.
If you are a political junkie like myself and UK Politics is just too formal, polite, proportionally represented with too much respects between members of the different parties than that of US politics then this is the place for you. What better to appreciate the UK's political system than listening the legally accepted not too hard to find pay-to-play system of the American political system. So That Happened are a team from the Huffington Post with topic based expert guests on the ins and outs of the Trump administration with some colourful language thrown in. Great insight with blunt language to the legislations makings it's way to keep make American dynamic yet so imbalanced, unchecked and dog-eat-dog.
Big fan of Marc and although Humble Talk Podcast is a side project, if I could emulate half of his podcast success then I would be a happy man. Marc's interview skills have been improving over the years and you can hear how he has honed is interview skills by getting the best out of his guests. He does extremely well to drop all guards of his guest which facilitates a good interview… something I am sure will come to me with time.
Another awesome poddie from the good o'l Beeb. This podcast a daily, short and relevant. It gives an overview of an event that happened in the past with input from those involved and experts. The event discussed are of global significance.
This podcast is truly a breath of fresh air, see what I did there? cheesy I know. Guest vary from writers, actors to entertainers. A good deep dive with the guest and it plainly obvious the respect the guest has for the host. The podcast is very professional in its presentation and you will get a good insight into the topic being discussed. I definitely have aspirations to be as good an interviewer as Terry Gross.
Off the bat must say I am not right or left in my political thinking because I believe, with most issues in political life, the solution lies somewhere in the middle. Life is full of compromises and ideology can sometimes cloud reason and compromise, but hey, I am always open to different ways of thinking. Hence this podcast. I disagree with most of his views but I choose to listen because firstly I am not one for echo chambers which only reaffirms my thinking or beliefs and secondly I like the relationship between Glenn and the rest of the guys, even if they don't tend to challenge each other to trigger a thought on the other side of the coin. Again heavily American politics based but as a stated earlier, UK politics is just too nice compared to the American equivalent, not that I would prefer the American equivalent.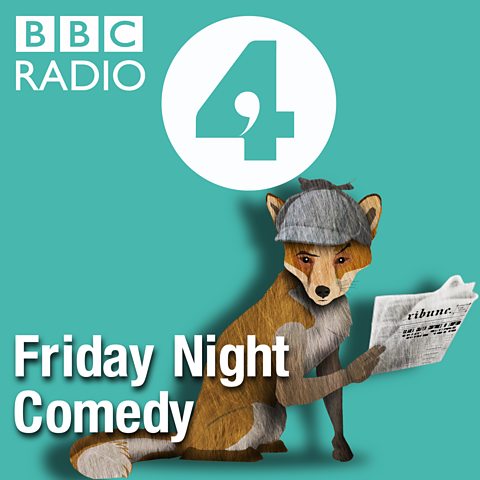 This is one of my very first podcats, almost 10 years ago. It alternates between different BBC radio programs. One is the Now Show, a radio sketch show based on current news event with up and coming stand-up sets. Dead Ringers, a radio program impersonating (hence a dead ringer, something undistinguishable from the actual) famous political and entertainers, covering topics relevant for the week. Lastly News Quiz, a satirical news panel quiz show, for the American audience think Wait Wait Don't Tell me.
With season 1 over and the site finally released and being updated all the time, there will be little distraction this time round. I have received an enormous amount of feedback and taken notes all in an effort to make this an awesome podcast for the near and long term. We have lots of guest lined up with planes for regular releases every Sunday night GMT. The podcast is for the long term and will only get better as I learn and hone in on my interview skills.